H450
This is an SMS and auto dialler based remote monitoring system. It is a simple system with FOUR inputs but it has multiple features which make it ideal for monitoring fire pumps and industrial equipment.
The inputs can be connected to a common fault or engine running volt free for example to provide remote indication and status of the fire pump house. The inputs can be configured to send a message for on and/or off. All SMS text messages can be customised. Messages can be sent up to 3 different mobile phones.
Can be used with any of our fire pump controller controllers

Applicable Standards;
Can be used in any of our applicable standard controllers.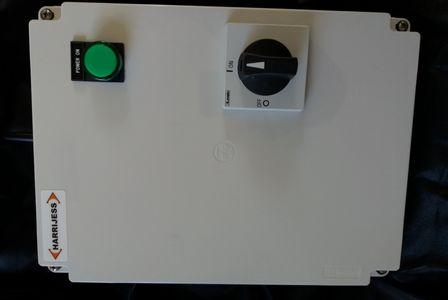 Models;
H450, Mains operated

H460, Dual DC battery operated