H350 NFPA20 JOCKEY PUMP CONTROLLER

H350
We offer a wide range of jockey pump controllers to suit a variety of needs. These are housed in an ABS plastic enclosure to IP54 minimum.
The digital display show water pressure in BAR and is configurable to enable features like delay start and minimum run timing.
The H350 is used as the basis for many special and custom applications.
Applicable Standards;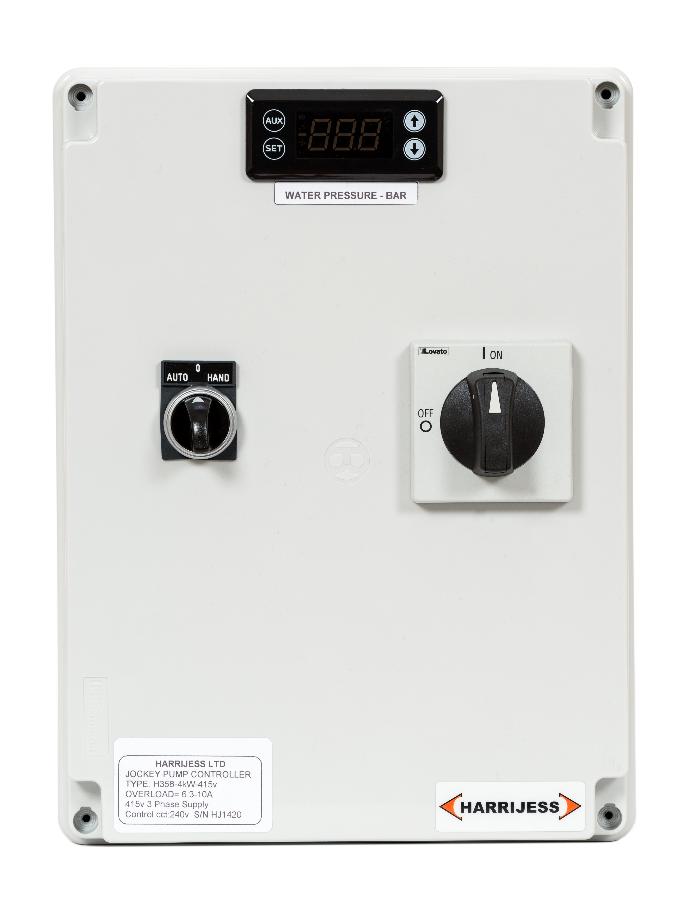 Models;
H350, Suitable for NFPA20 applications with a pressure transducer and display, fuse and overload protection.